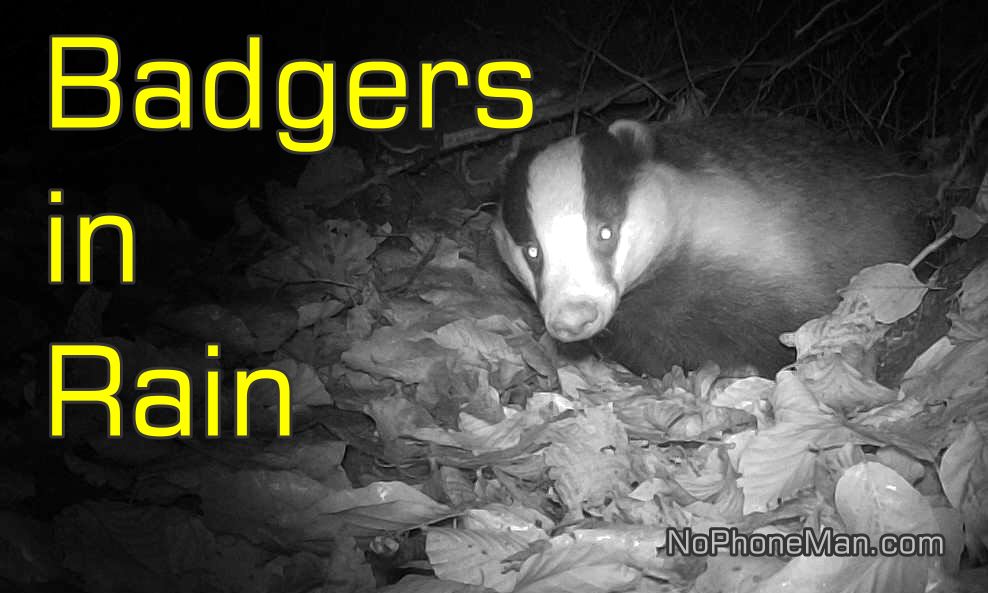 This is the first video I produced which contains animal footage only, without my talking. I also kept the original audio recorded by the trail camera, without using a music track. If it looks like it's more appreciated than the way I made my previous videos, I will make more of these.
The video is a compilation of videos captured by the game cam at the entrance to the sett of the badger pair. It shows the European Badgers (Meles Meles) going in and out of the sett.
Because the videos in the compilation were recorded in the fall, a lot of it happened during the rain. Badgers grow rich, thick furs before winter, which aside from keeping them warm when the temperatures dip below zero, also keeps their skin dry when it rains.
There are shots of the badgers returning to the sett after rain with wet furs, but it's obvious that the furs are so thick, they're only truly wet on the surface. These animals are well adapted for whatever the weather throws at them. Fascinating to watch.
YouTube video:
Odysee video:
3Speak video: