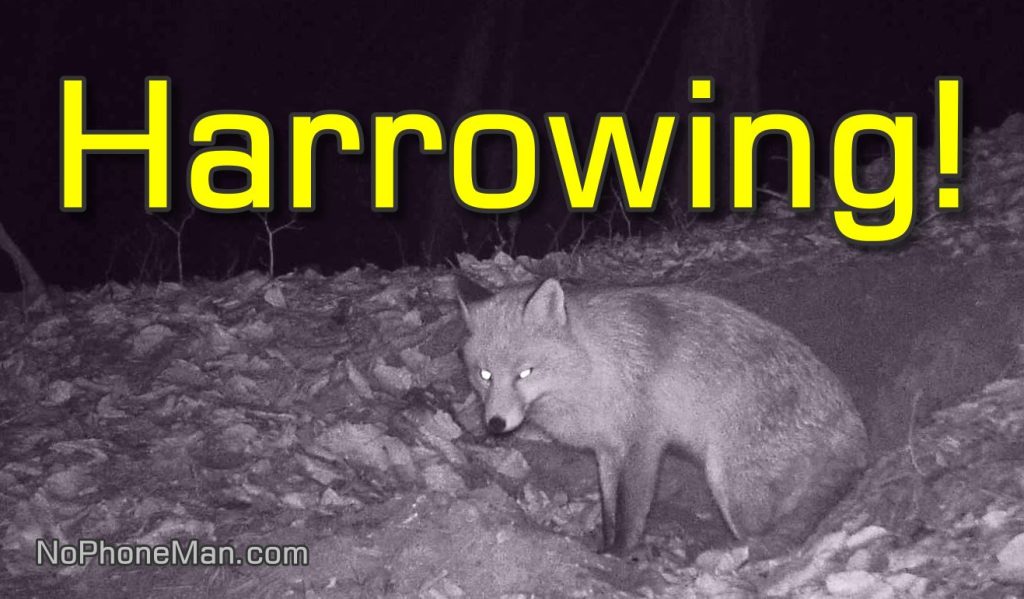 Smiley Vixen is an absolute cutie, but she's also a tough girl. She lives it up in her den, but is not afraid to stand up for herself when another fox intrudes upon her territory. But life of a fox in the woods is never easy.
The other night, something was happening beside her den that sent shivering noises through the woods. An unidentified animal was making a harrowing distress call not far from where Smiley Vixen lives. The piercing shriek put Smiley Vixen as well as another uninvolved fox on high alert, but in the end did not involve them.
The tension was taking place in close proximity to my trail camera, but off its view, so all it captured were the harrowing sounds without images to give them more meaning. The Smiley Vixen stayed out of her den while the situation was tense, but was ready to slip in the den in an instant. She was close to it on a few occasions, but when it became clear that she's not gonna be involved, opted to stay out to observe.
I had another game camera nearby. That one also did not capture the video of the happenings, but did capture the audio. At one point a fox ran by, at which time the distress calls sounded closer, but soon after they became more distant.
Smiley Vixen stayed out of her den until the situation passed, and then, like nothing happened, took off to hunt.
I have also included an earlier trail cam video of Smiley Vixen in which she's seen showing her teeth at a challenger, presumably another fox. The challenger remains off camera, as apparently seeing Smiley Vixen unafraid to defend her territory was signal enough not to push it. There was still snow on the ground when that video was filmed.
Smiley Vixen truly has no dull moments in the woods.
YouTube video:
Odysee video:
3Speak video: