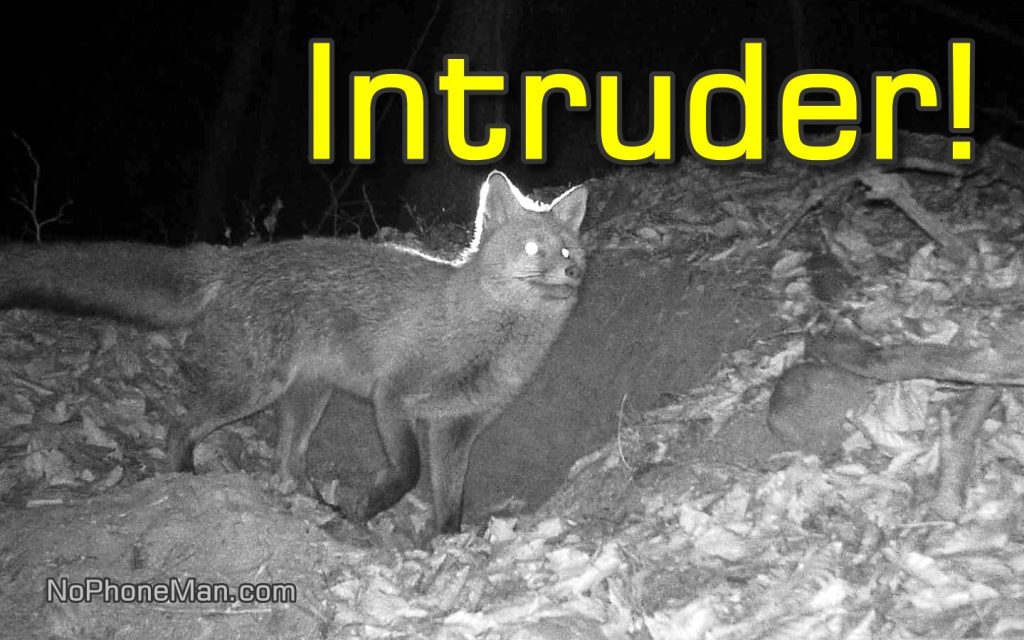 Smiley vixen has only recently made her home in the newly dug den beside the sett of the injured badger.
She barely had enough time to get used to her new home, and her den already got attacked by an intruder. Even though she's younger and smaller than the intruding fox, the Vixen defended her den bravely and ultimately came out of the skirmish victorious.
While I don't know what exactly the whole attack was all about, the trail camera footage of the event shows an older male fox make an aggressive approach at the den. The Smiley Vixen had the advantage of the home turf with the defenses of her fortress, but the disadvantages were her smaller size and less experience due to her young age.
The intruder launched several waves of attacks on her den, which she bravely deflected. After the third wave of attacks, the intruding fox barked angrily while standing beside the den. The haunting calls pierced the quiet of the night like the invisible, but deathly blow darts.
Eventually, after the fourth wave of attacks, the intruding fox moved on and left the Smiley Vixen alone. She exited her den to scout the area for potential ongoing threats but whereas there were none anymore, she returned to her home and rested inside for the rest of the night.
A truly horrifying experience for the young vixen, but she made it through and grew so much stronger and more experienced. Hopefully the intruder has learned his lesson and won't waste any more of his energy attacking the well guarded Smiley Vixen's underground mansion.
YouTube video:
Odysee video:
3Speak video: