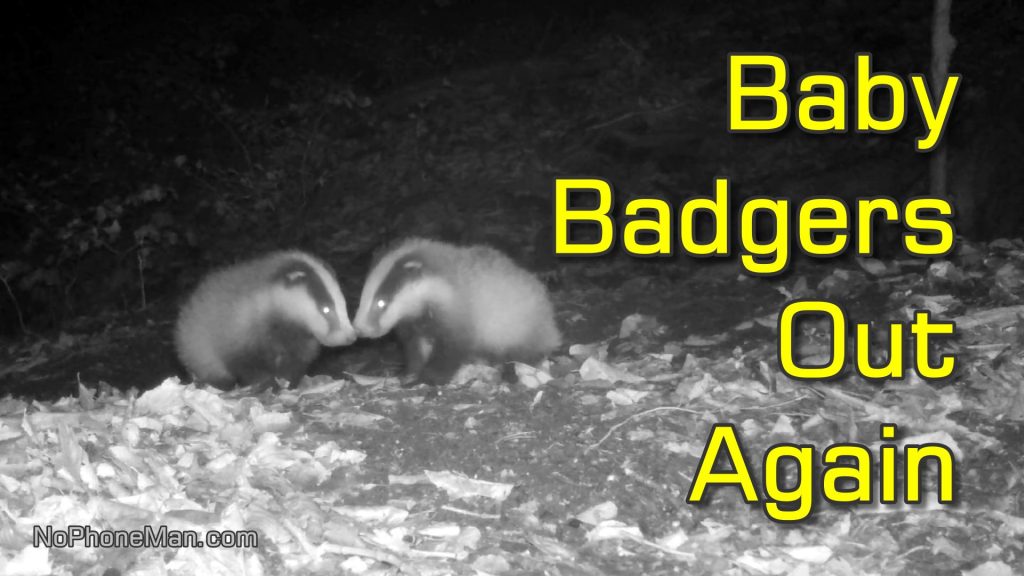 The baby badgers seem to be growing fast. The mother badger recently took them out of the sett for the first time, and on their second day out, they already played on their own.
On their first day out, the babies mostly stayed by the mother. Granted, one wandered away and the mother had to go look for it, but they were still just getting the general hang of the world outside the sett.
Now look at them – out on their own, playing alone while the sow drags dry leaves into the sett to keep it warm and cozy for them. She's a busy and caring mother.
The cubs also started making cute noises as they played outside. They are just three beautiful fur balls that both look and sound adorable. May they grow to become healthy adults, but I still secretly wish they could stay this cute forever.
The footage is a compilation of videos recorded by the trail cameras at the sett of the badger pair. The instrumental background music is my own guitar solo which was recorded live and improvised. There is no studio recording of this tune.
YouTube video:
Odysee video:
3Speak video: