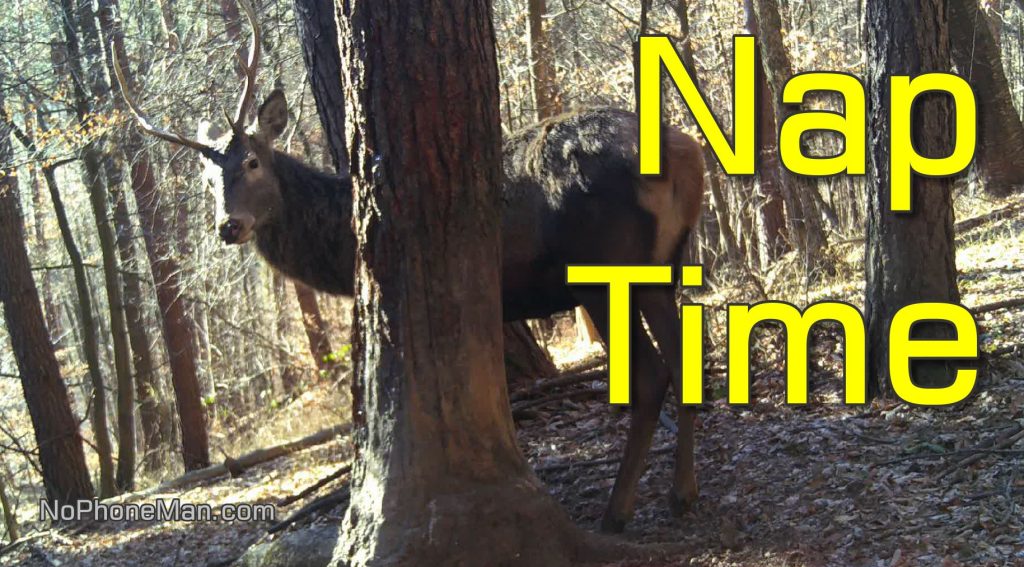 Good things come in threes? Well, this was the second. So one more, then?
Previously, a lone Red Deer female (Cervus Elaphus), known as a Hind, turned up at the lower scratchpost, scratched her head a little and then sniffed the trail camera I have set up there.
This time around it was a lone Red Deer male, known as a Stag, who turned up at the lower scratchpost, but he neither used the tree to scratch himself nor sniffed the camera.
He just carefully listened and sniffed about to make sure the air was clear and there was no sign of danger, and once determined the area was safe, laid down right beside the scratching tree, and leaning on it, took a nap in broad daylight.
Whereas my trail camera has a motion sensor and doesn't record unless something trips it, while the Stag was napping, there is no footage of it. He napped completely motionless, so to the game camera it was as if there was noting there.
It was only after he stood up following his nap that the cam's motion sensor tripped the recording again. I looked at the time stamps and realized that almost an hour passed between when he laid down and when he stood up.
What a majestic animal with beautiful antlers.
YouTube video:
Odysee video:
3Speak video: