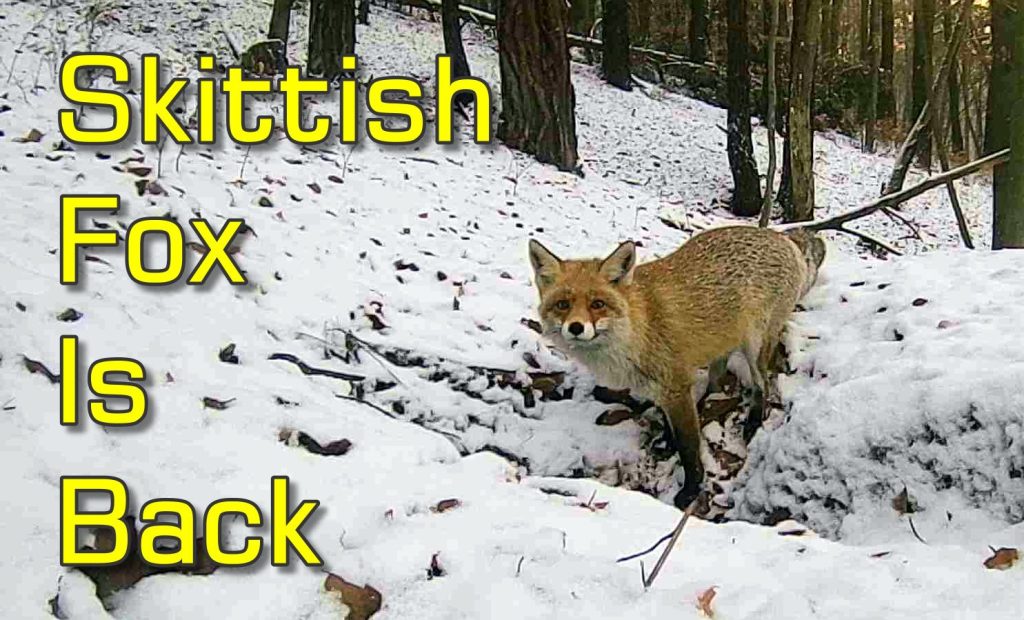 Welcome back, foxy. Long time no see? Hardly any. It took you several trips to the Injured Badger's Hole to finally pluck up the courage to stick your nose inside, but you bailed. You skittish fox, you…
You stayed hesitant until some other fox carved new holes beside the injured badger's sett to finally make your big entry. And now you can't get enough? Foxy, foxy!
Unceremonious Return of the Skittish Fox
After finally entering the injured badger's hole for the first time (seen in the earlier video), the skittish fox made an unceremonious return and entered the hole again.
This time, however, he exited about a minute later and ran. What spooked him while he was inside, I have no idea.
But having been overly skittish several times before, after taking off this time around, he returned two minutes later and like a boss, took a seat on the snowy ground next to the hole. Now he acts like he owns the place…
Good to see you back, though. But what exactly are you up to? Will I ever find out? Only time will tell.
YouTube video:
Odysee video:
3Speak video: