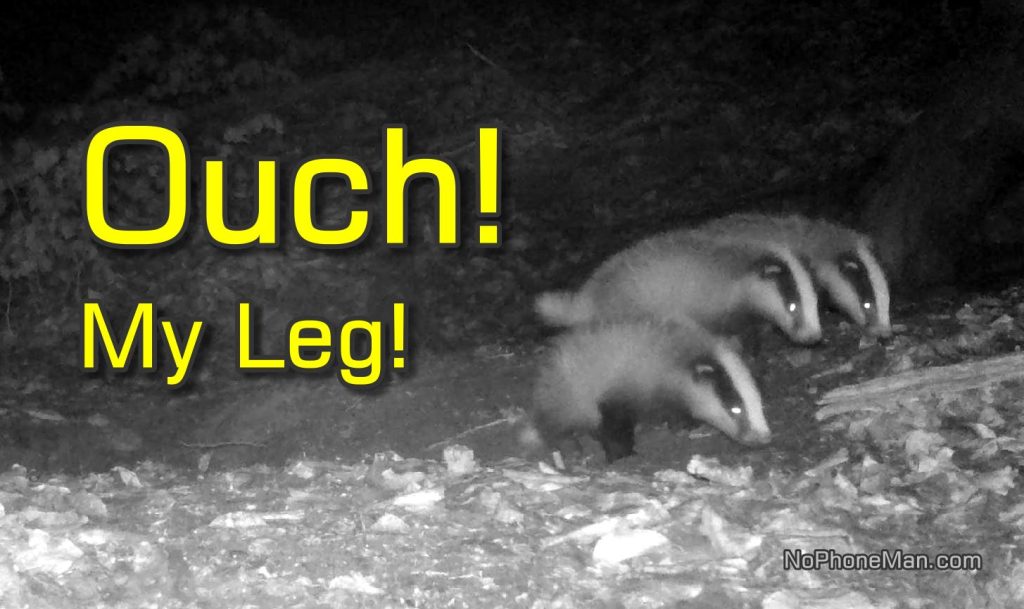 The three baby European Badgers (Meles Meles) are already being introduced to the world outside, but even though the sow lets them play on their own while she does work around the sett, they are still little and quite clumsy and unsteady on their feet. Perhaps that's why one of them got injured and is seen in the latest trail camera footage limping on his right hind leg.
Like all babies, the cubs like to play and their play mostly involves fighting with one another. But they are still wild animals with strength to match so their sometimes wild game-fights can surely contribute to an unintended injury.
Moreover, the roof over the entrance to the sett is high enough for a clumsy cub to fall down from while playing. Either way, despite not being very old, somewhere along the way one cub got injured and now he limps.
But whereas unlike the injured badger who didn't make it, the cub's immediate survival doesn't depend on his ability to procure food, as he's still being cared for by his mother. Plus an animal this young can regenerate much faster from an injury than an old and worn out specimen, so I expect him to make a fast and full recovery in no time.
YouTube video:
Odysee video:
3Speak video: